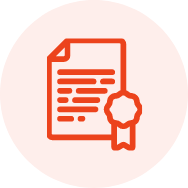 Bursary Application Information
Please review this information before submitting an application.
ONLY ONE APPLICATION IS REQUIRED FOR ALL BURSARIES YOU WOULD LIKE TO BE CONSIDERED BY THE AWARDS COMMITTEE. PLEASE ONLY SUBMIT ONE APPLICATION.
Application Submission Deadlines
Applications are accepted on an on-going basis.
Conditions of Eligibility
Applicants must be AUGSA members on the date of application for year-round bursaries and/or awards, and on the date of the application deadline for the bi-annual bursaries and/or awards, unless otherwise specified in the award descriptions. Any applicant that is denied a bursary is required to wait six months before reapplying.
Application Instructions
Submit your application online using the form below. Only completed applications received by AUGSA will be considered. Incomplete or improper applications will be destroyed upon receipt. Submission guidelines and other critical information are provided in AUGSA Policy Handbook found on the AUGSA website.
Questions regarding this application should be directed to: Awards Committee Chair of the Graduate Students' Association (GSA) at vpacademic@augsa.com.
Bursary Notification
Only successful applicants will be notified in writing via e-mail that their bursary application has been approved. Upon approval, applicants must submit proof of purchase for processing of bursary funds for certain bursaries (i.e., travel, computer bursaries).
Privacy and Data Collection
All information requested on this form is collected to aid in processing your application for an AUGSA bursary. This information is collected following the standards set by the Personal Information and Privacy Act (PIPA). It is required to determine your eligibility for the bursary and may be used for research and statistical analysis. If you have any questions about the collection or use of this information, please contact the GSA's Awards Committee Chair at vpacademic@augsa.com.
We understand and respect that asking for financial help can be difficult. Personal information provided in applications is kept confidential, and only disclosed for processing payment.