Services

Advocacy
Advocacy &
Student Services
Athabasca University Graduate Students' Association is your advocate to the university and government; you can learn more about our advocacy efforts here. We also strive to enhance Athabasca University graduate student life through our services; we do this in a number of ways, including providing resources.
Some of the services we offer include:
Hosting in-person networking events for our students
Hosting online peer-to-peer discussion forums on our website to allow students to connect
Producing regular e-newsletters for our members to keep them in the loop of what is happening around the university
Providing awards to graduate students, such as the Outstanding Distinction and Graduate Citizenship Awards
Encouraging excellence in AU faculty and non-academic staff via providing awards to AU staff who exceed in serving graduate students
Improving library funding for graduate research via an annual library donation
Advocating on behalf of AU graduate students for any issue that may impact graduate student life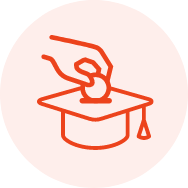 Advocacy
Advocacy is an important priority for Athabasca University Graduate Students' Association.
The AUGSA acts an advocate on behalf of graduate students to the university as well as to all three levels of government. By representing AU graduate student interests, AUGSA hopes to improve the overall quality of graduate student life at Athabasca.
AUGSA is a member of the Alberta Graduate Provincial Advocacy Council (ab-GPAC), which forms a major part of our advocacy services.
Some of our advocacy priorities include advocating on childcare, the university creating Research Assistant opportunities for AU graduate students and working to ensure the provision of adequate graduate student services. In addition, we would also like to see AU providing better career services for students (for example, assistance writing resumes, cover letters, etc). We are also hopeful that one day, there will be two seats for graduate students on all university Board of Governors or Governing Councils.
The Alberta Graduate Provincial Advocacy Council (ab-GPAC) was founded in 2015. They are a non partisan, non profit advocacy group that strives to improve the graduate student experience. Membership includes the Graduate Students' Associations of the University of Alberta, University of Calgary, Athabasca University, and Concordia University of Edmonton. Collectively abGPAC represents approximately 20,000 graduate students.
We also work cooperatively with other graduate student groups and associations across Canada.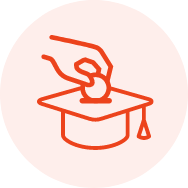 Student Awards & Bursaries
See if you are eligible for our student awards and bursaries!
AUGSA offers a number of student awards and bursaries on an ongoing basis throughout the year. To see if you are eligible, or to apply please visit the student awards page here.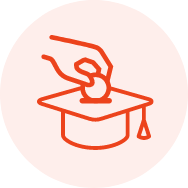 Research Conference
We are proud to host the annual Athabasca University Graduate Student Research Conference.
This conference is held in October each year. This is an opportunity for graduate students to present their research in a formal setting to peers and faculty, gaining valuable exposure and feedback for their work.
Follow our social media pages to get up to date information on this years conference.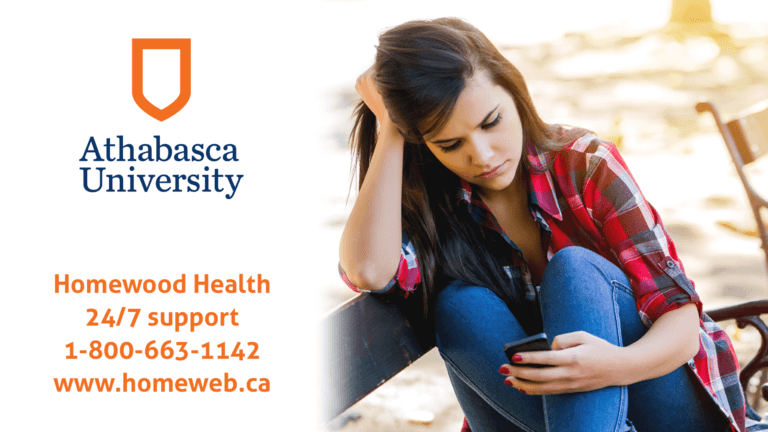 Student Wellness
& Lifeline Services
While AUGSA no longer administers wellness programming at AU, we are pleased to announce a new wellness support service for our members available through Athabasca University. Homewood Health services are for our students in need of counselling, advice or assistance. This service is offered by Athabasca University effective November 1, 2018.
Athabasca University

A leading Canadian university offering online courses and degree programs through distance education.

Athabasca University – Graduate Programs

Earn a master's degree, doctorate, graduate diploma or certificate online. Each program offers a spectrum of courses relevant to today's work environment.

Athabasca University – Graduate Courses

Graduate courses are advanced studies and generally require an undergraduate degree for admission.

Homewood Health

For our students in need of counselling, advice or assistance. For 24/7 Support, call 1-800-663-1142.